Introduction
It has become apparent that it is crucial to have an independent body by the local LGBT community in the Gulf to represent them.

This organization needs to be completely free of the financial control the Gulf is exercising over many entities, including other nonprofits.

Alwan foundation aims to collect evidence-based data to accurately reflect the circumstance and living conditions of the LGBT community in different Gulf countries. Whatever the path is to change, visibility is the first step in that path.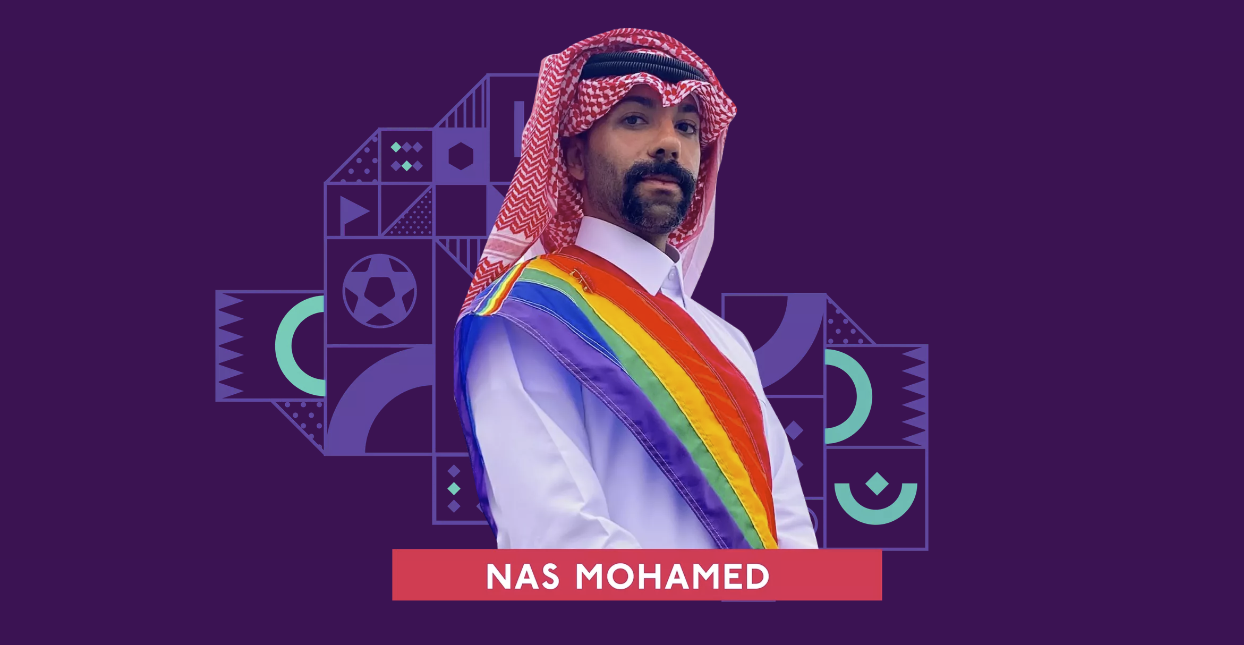 Meet our founder, Dr. Nas
Nas Mohamed is the first queer Qatari to publicly come out – and he did so bravely in an exclusive interview with the BBC. Ever since, he's been advocating for Qatar's LGBT+ community and is sharing his story to inspire LGBT+ folks all around the world.
Our Purpose
The Alwan Foundation hopes to advance LGBT rights in the Middle East with a focus on the Gulf region. This can be achieved through a combination of:
gavel
Support
Direct support of LGBT community at risk of persecution due to perceived sexual orientation and/or gender identity
record_voice_over
Advocacy
Advocacy work and collaborating with international organizations working on advancing policies in the region
policy
Research
Working with activists to research and share country conditions data for local LGBT community to help support the cause
Contact Us
Volunteer with Us
Our Press
A Sampling of our most recent press. For interview requests, please email press @ AlwanFoundation.org
Address
Suite 2260
584 Castro St
San Francisco CA 94114-2512